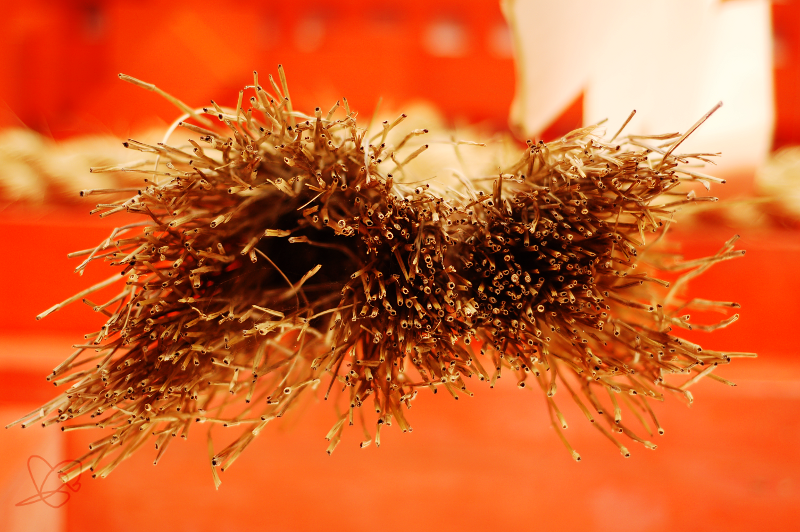 Can you tell I like photographing details?
Shimenawa
(注連縄) is a special plaited rope made of rice straw which is used to mark the presence of holy places in Shinto faith and to ward off evil.
I love how the golden colour of the straw contrasts with the bright red of the shrine in sunny days.
~~~
This is my entry for
the10th edition of Show Me Japan. Please check it out!